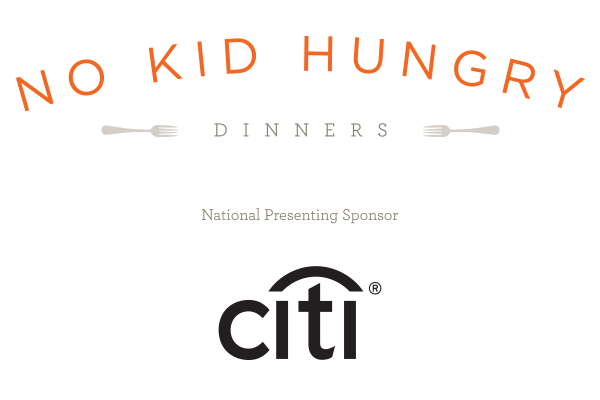 Please join event host Steve Palmer of The Indigo Road Restaurant Group,
Chef Jeremiah Bacon of The Macintosh and Oak Steakhouse, and special guest chefs as they prepare a
multi-course dinner for a cause: ending childhood hunger in the United States
No Kid Hungry Charleston Dinner
The Cedar Room at the Cigar Factory
701 Easy Bay Street, Charleston, SC
Sunday, October 11, 2015
6:00 - 10:00 p.m.
Multi-Course Seated Dinner

Please note: No one under the age of 21, including children in strollers accompanied by their parents, will be admitted to this dinner. Please bring valid government-issued photo identification such as a driver's license or passport for proof of age.
*Sponsorships must be purchased by Thursday, Oct. 1 for print inclusion.
Please contact Emily Roth at eroth@strength.org or 662-213-5146 with questions regarding Charleston No Kid Hungry dinner.
TICKETS ARE NO LONGER ON SALE FOR CHARLESTON'S NO KID HUNGRY DINNER. If you are interested in purchasing a ticket, please contact Emily Roth at 662-213-5146.

We look forward to seeing you at The Cedar Room!
While we will do our best to accommodate all dietary restrictions and seating requests, we cannot guarantee these accommodations for tickets purchased after Thursday, October 8.