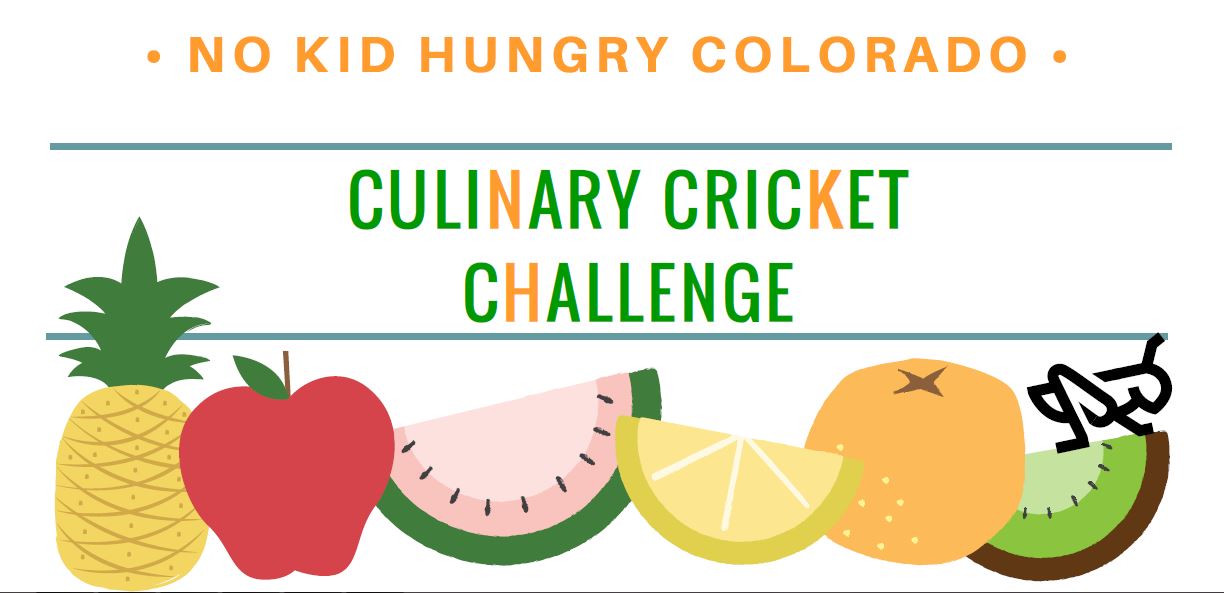 When: Sunday, Oct. 2, 2016; 4-7PM
Where: Avanti F&B: 3200 Pecos St, Denver, CO 80211
What: The Cricket Ticket: A Fundraiser for No Kid Hungry Colorado
ticket sales are directly contributed to Cooking Matters Colorado
to ensure every child gets the healthy food they need, every day.
**We've sold out of pre-sale Cricket Tickets as of 9/27/16, but you can always stop by and ask about door sales (knowing we may be at capacity day of). Worst case scenario is you enjoy Avanti F&B, a collective eatery's other outdoor patio on a fine Sunday afternoon, just be sure to wave hello to us at the Wolf Bar. To make a donation, please visit www.co.cookingmatters.org**
Did you know insects form part of the traditional diets of an estimated 2 billion people? Here in the US, insects are starting to make appearances on menus, and in snack products like protein bars and chi(r)ps.
We noticed some of our favorite chefs are also testing their culinary boundaries in this arena (see Linger), and in many more ways—in the spirit of friendly, creative challenges, and to honor national No Kid Hungry month, Denver chefs are partnering with Cooking Matters Colorado and sponsors for the first-ever culiNary cricKet cHallenge. The in-restaurant challenge begins with five different surprise ingredients and five restaurants and will hop from restaurant to restaurant, totaling 20 chefs and 20 challenge ingredients. The revenue generated from the challenge ingredient specials will benefit Cooking Matters' food skills and nutrition education efforts to help ensure every child gets the healthy food they need, every day.
Be sure to visit co.cookingmatters.org for a list of sponsors and restaurants, and please don't be surprised when some actual crickets make appearances along the way!
We're sorry, there are no products available for this store.\